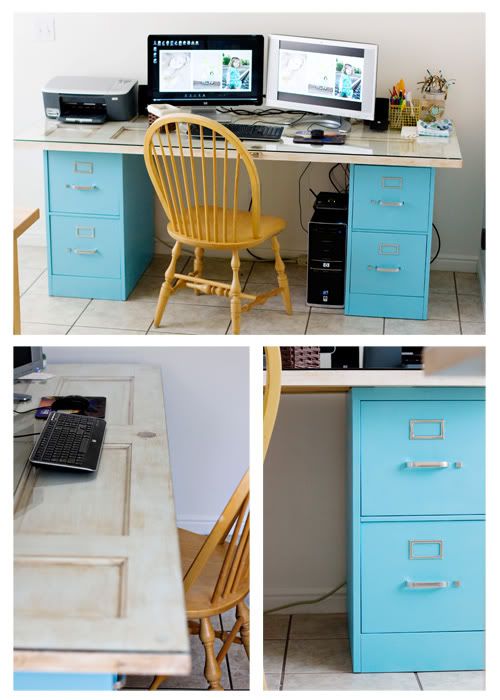 Here is the cool new desk that my husband and I put together. I have had these file cabinets, that I got free from Craigslist, for a few months and have just been waiting for a good idea to pop into my head. Well...a few weeks ago it did.
First I primed, spray painted and sealed my file cabinets.
Next, I tracked down this great door at the Habitat for Humanity Restore. I sanded, primed, painted and glazed it. Giving it that great vintage look.
Then, we ordered a piece of glass that measured the size of the door.
Last, we placed the door on top of the file cabinets and...ta da...we have the most awesome, one of a kind, desk ever!! I am so excited because I now have room for both screens (
photo editing purposes
) and plenting of arm and leg room.
I entered my project in the Do it yourself day on A Soft Place to Land. Click above to see lots of other DIY projects.