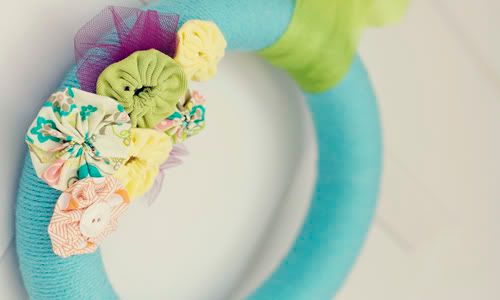 I wanted to add a little color to my front door so I made this fun and bright wreath.
Supplies
wreath form
yarn
fabric
needle/thread
glue gun
ribbon for hanging
All that I did was wrap the yarn around the wreath form (purchased at the dollar store). Then I made a few fabric yo yo's (tutorial found at
Hello My Name is Heather
), hot glued them to the wreath, tied my ribbon up top and hung on my door. So easy and I had all the materials on hand except for the wreath form. I guess you could say this project cost $1.00. Not to shabby.