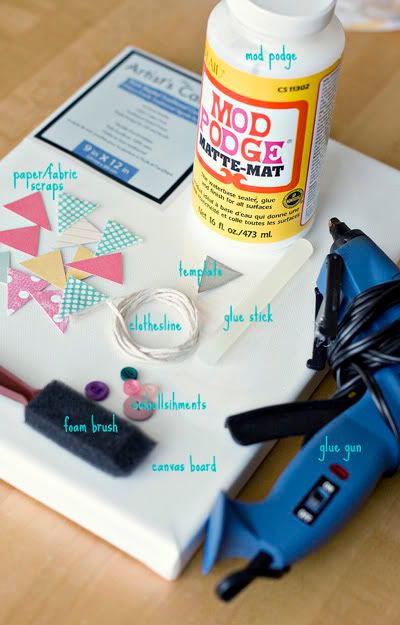 Supplies:
canvas board
mod podge
paper/fabric scraps
foam brush
clothesline (or any other ribbon, string, yarn, etc. you prefer)
glue gun
triangle template
embellishments (optional)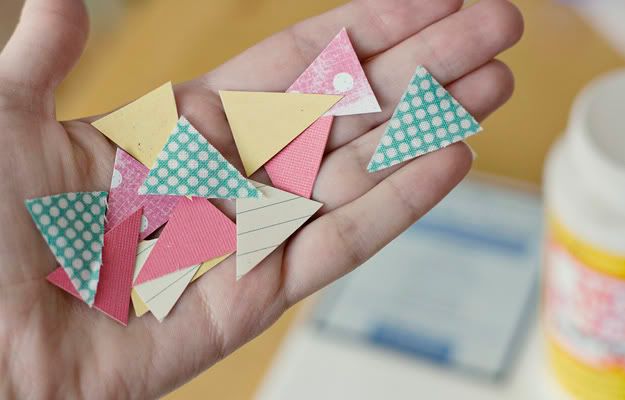 Step 1: Using your triangle template cut out 20 (or so) triangles with your paper/fabric scraps.
Step 2: Take glue gun and secure clothesline in place on back of canvas board.
Step 3: Drap clothesline across canvas board and secure with glue gun on opposite side.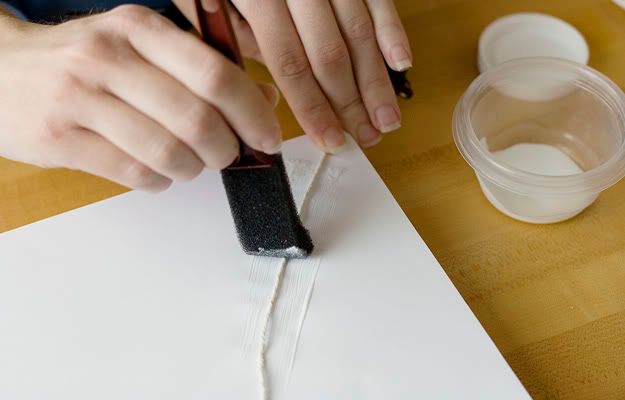 Step 4: Use mod podge and foam brush and brush over clothesline to secure in place on top of canvas board.
Step 5: Use finger to smooth out clothesline.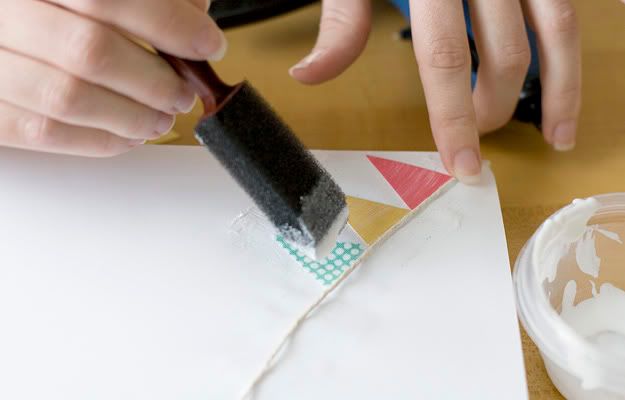 Step 6: Begin placing cut triangles, using mod podge and foam brush, under clothesline to give the look of a banner. Once in place take foam brush and paint over triangles with mod podge.

Repeat steps 2 - 6 if desired.


Add embellishments and you are finished.


A perfectly simple and fun piece of art work for any room in your home.


Linked to:

A Soft Place to Land