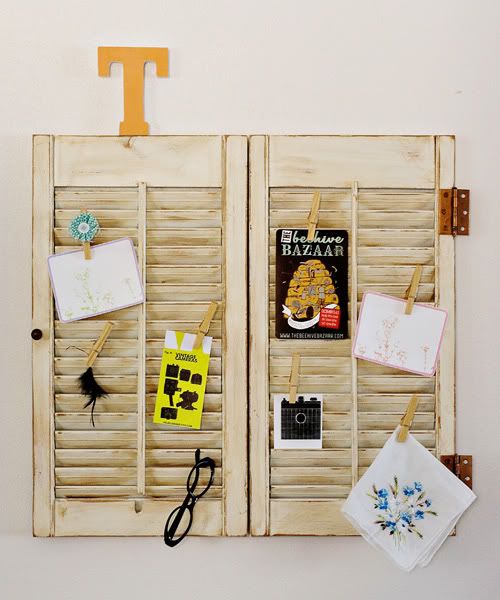 Supplies:
old window shutter
spray primer
spray paint
sand paper
faux glaze
foam brush
paper towels/wipes
wall hangers
clothespins

First, you need to start with an old window shutter. These can be found at just about any thrift store. If you have a Habitat for Humanity ReStore in your area then you will for sure find some there.
Make sure that you have wiped down the shutter cleaning off any dust, spider webs, etc.
Also, make sure that the shutters are pointing upward while painting and sanding. This is the direction in which they will need to be for you to attach your clothespins.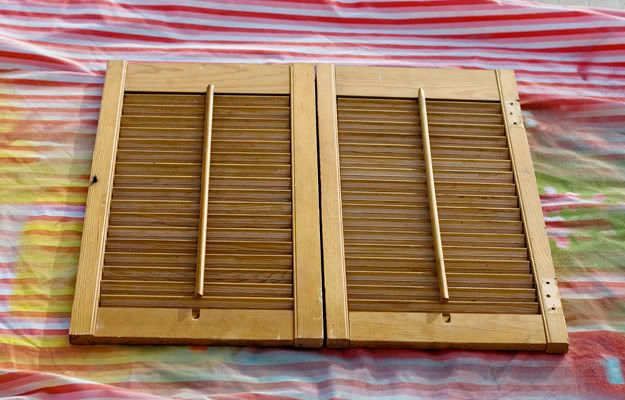 Next remove all hardware from the shutter.



Cover the shutter with a nice coat of spray primer.


A helpful tip when using spary paint for bigger projects in one of these handle guns. Without one your poor little hands will be in pain.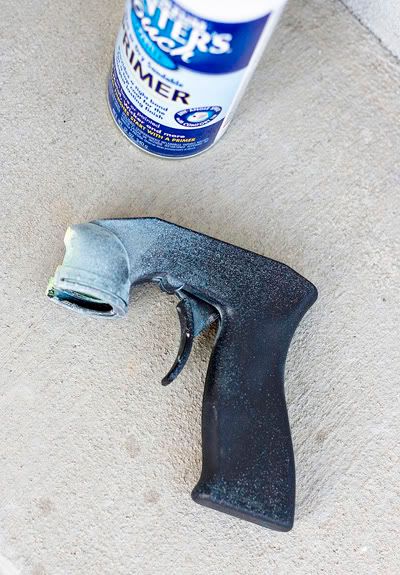 This is the shutter with the primer sprayed.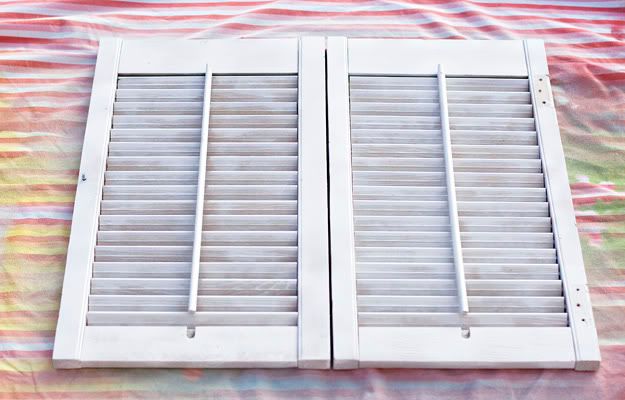 Next you will apply 1 - 2 coats of your spray paint. I choose heirloom white from Rust-Oleum.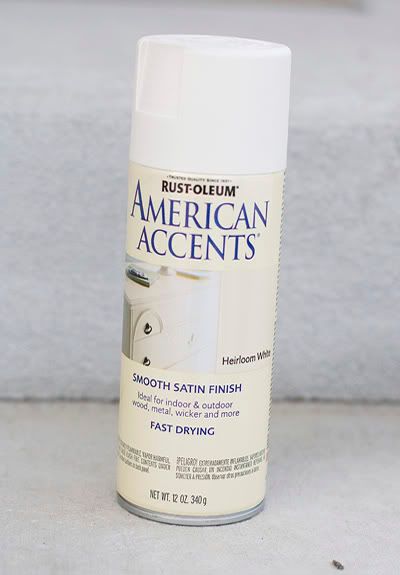 After your spary paint has dried sand the edges to give everything that nice antiqued, weathered look.
When you are using glaze to antique wood this is not a necessary step, but if you really want the glaze to soak into the wood you will want to sand your edges.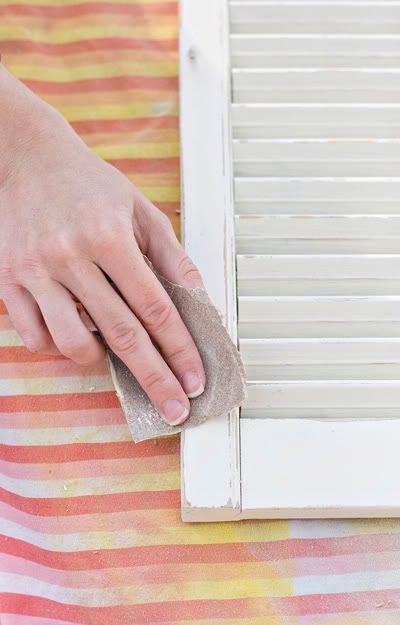 Here are all of my edges nice and sanded before the glaze has been added.


Now is time for your glaze. If you are unsure about glaze (which I was at first) go to Home Depot and they will help you out. All you need to do is pick your can of glaze and then the paint color that you would like your glaze to be. Home Depot will mix everything for you. I choose a brown paint color for my glaze.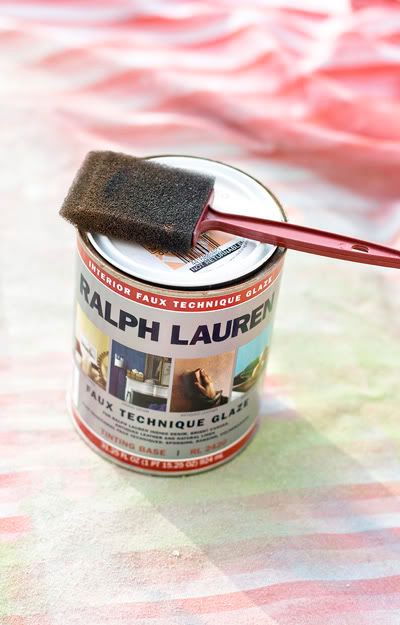 Take your foam brush and cover the entire area with the glaze.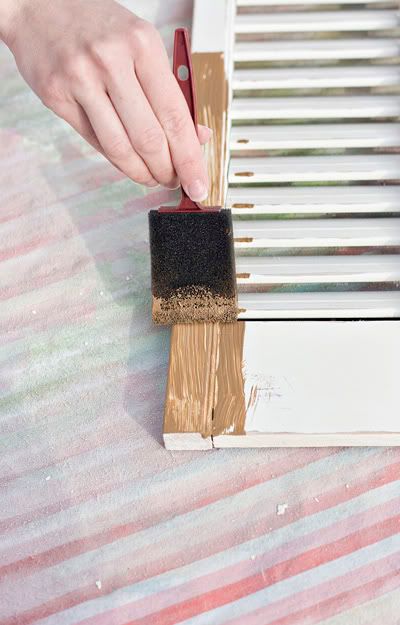 Now with a wipe or paper towel wipe away the glaze.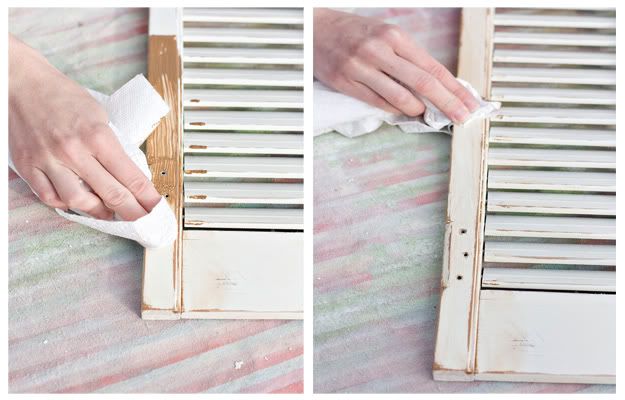 Repeat this process until you have glazed your entire shutter.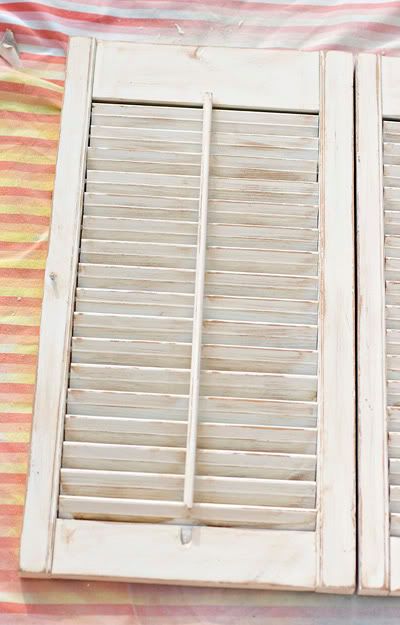 After the glaze has dried add a wall hanger to the back.
You can leave them plain, modpodge, add embellishments, whatever you choose.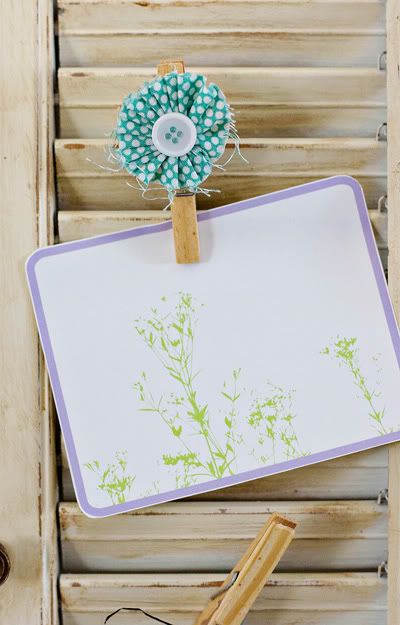 Finally you have a beautiful wall display to hold all of the things that are precious to you.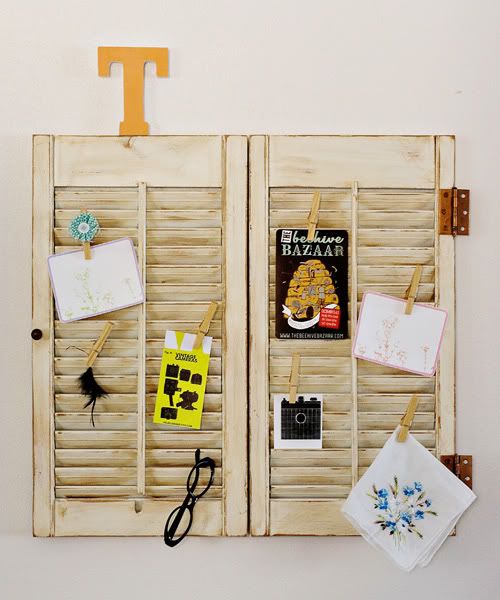 Linked to: